Ancestry Detectives / Meetings / News& Announcements / Genealogy Links
Archives
Here you can download past handouts for our meetings.
We are archiving them here in case you missed them.
11-11-2014 "Genealogy 101 in a nutshell"
You must have a reader to read and print PDF files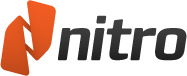 Nitro PDF Reader - Free, fast, powerful, and secure.

Comments or Corrections?



Webmaster
Ancestry Detectives / Meetings / News & Announcements / Genealogy Links / Help & How-to