Ancestry Detectives / Meetings / News& Announcements / Genealogy Links
Archives
Here you can download past handouts for our meetings.
We are archiving them here in case you missed them.
January 9, 2018 Tom O'Brien - Planning a Research Trip Handout
November 14, 2017 Thank you Kathy for a wonderful trip to Ireland!
Helpful hints from Tom O'Brien
May 9, 2017 Doug Crosby on Using Census Records
April 11, 2017 Keith Pyeatt on Military Records
March 14, 2017 Dave Stewart on DNA
January 10, 2017 Tom O'Brien on using newspapers
Nov 8th, 2016 Voting, hosted by Julie Davie, presentation by Pam Vestal
5-12-2015 How to use Ancestry.com Like a Pro!
4-14-2015 Courthouse Research Activity
3-10-2015 Using Handwriting in Genealogy
2-10-2015 Finding Maiden Names
1-13-2015 "Planning and Creating a Genealogy Book"
11-11-2014 "Genealogy 101 in a nutshell"
10-14-2014 "Photo Identification"

4-8-2014 "Taming the Tiger"

3-11-2014 Census Web Sites

2-11-2014 February 11 meeting outline

1-14-2014 Discovering The Hidden Gems in Rootsweb
10-10-2013 Family Search, by Don Garrett
2-12-13 Immigration and Naturalization
1-8-2013 DNA Your Paper Trail
1-8-13 German Research

Photo Formats and File Organization on Your Computer

Handouts for the "Find a Grave" class.
You must have a reader to read and print PDF files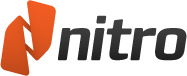 Nitro PDF Reader - Free, fast, powerful, and secure.

Comments or Corrections?



Webmaster
Ancestry Detectives / Meetings / News & Announcements / Genealogy Links / Help & How-to